How To Trade with Absorption Strategy on Binarium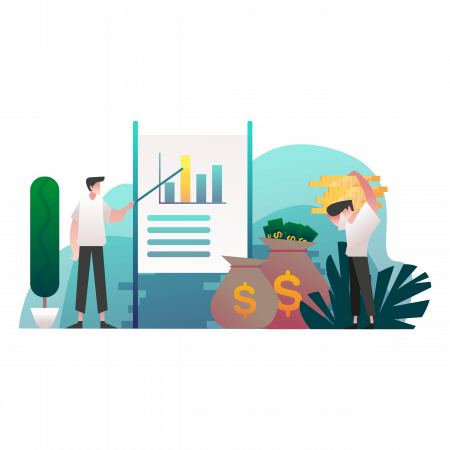 Absorption Strategy on Binarium
The absorption strategy implies a particular combination of candles in which each of the following candles is bigger, from the lower to the higher point, than the previous one. When benefitting from this strategy, you may not use indicators, however, it is important to follow the candlestick chart and open transactions of the right type at the right moment.



Why Choose Absorption Strategy
Based on the Japanese candlestick absorption model, this strategy is used without indicators. If properly used, the absorption strategy may become one of the strongest models for gaining profit as it displays the crucial point in buyers and sellers' relationship on the market.



How Is the Absorption Strategy Used in Trading?
To use this strategy in trading, make sure you activate the candlestick chart view by choosing the relevant option in the menu bar: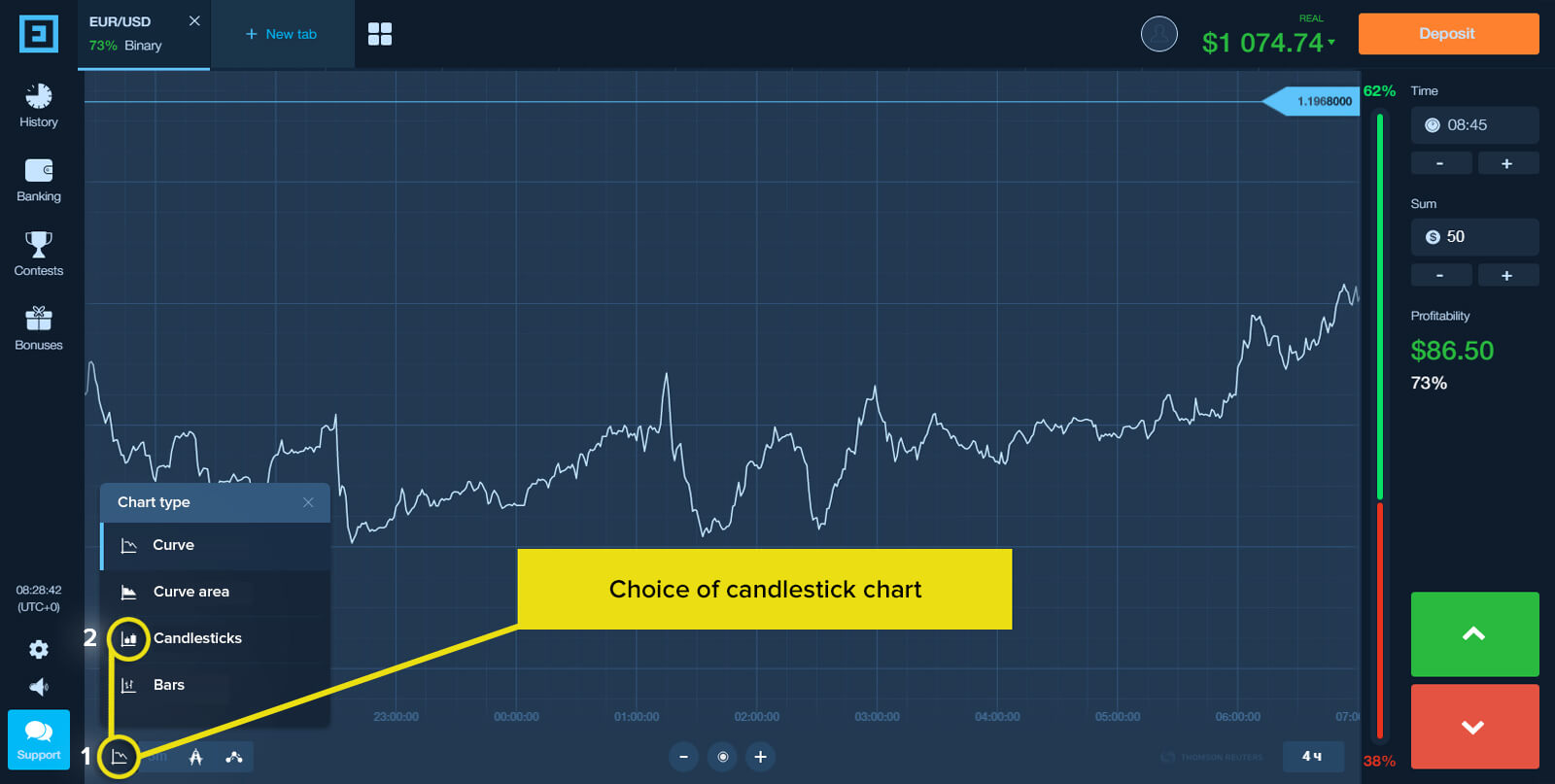 A trend on the market is a key condition for opening a transaction.
Another key condition that comes out of the trend on the market is the occurrence of an absorption model on the chart. In general it looks like this: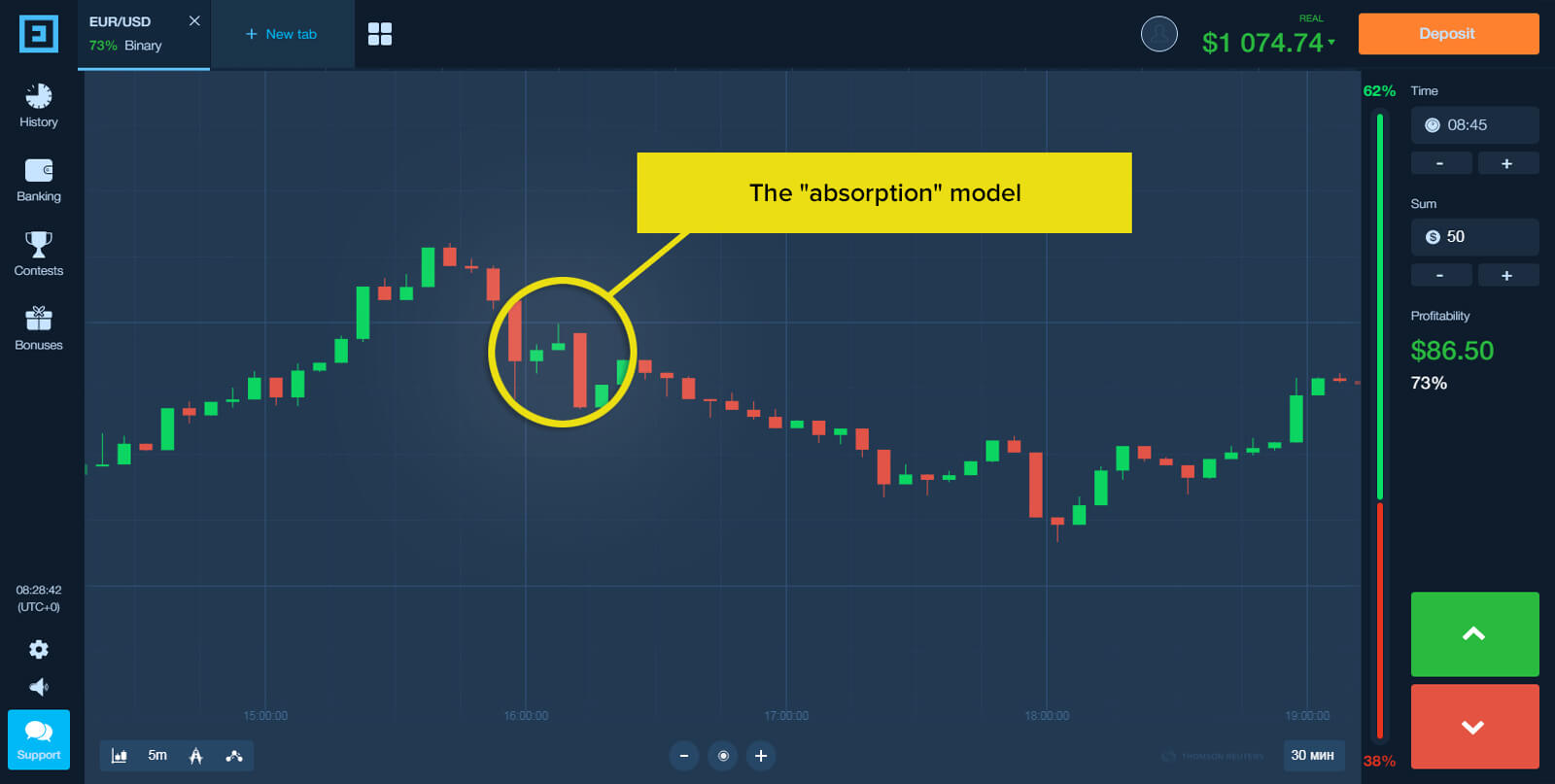 Upon a closer view, you can see the bullish candle (the green one) as if it is being absorbed by the bearish candle (the red one). This means sellers currently prevail on the market. Therefore, one should buy a PUT option: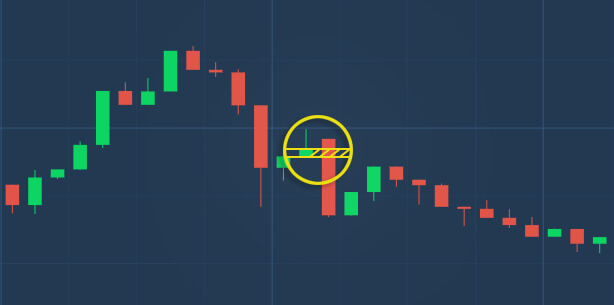 Trading recomendations
Expiration:
15-30 minutes
Investment:
2% от of your deposit